Pascale Bercovitch
 Paralympic athlete , lecturer, journalist, director and  an israeli  writer. "Against all odds" is the   amazing story of Pascal Berkovits  and her coping  from the moment that  she lost  her two legs  in a serious train accident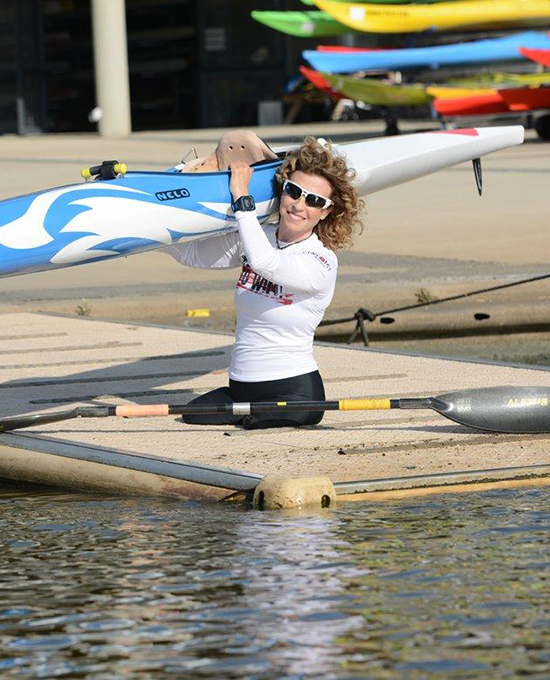 THE LECTURE / WORKSHOP
In her moving lecture "Against All Odds",
Pascal Berkovits brings the story of her incredible struggle
Since she lost   both her  legs in a serious train accident,
pascal  in every lecture stris the crowd again.
 she serves an example of targeted effort,
courage, striving for excellence and relentless optimism
Pascal is an Olympic athlete and has participated
in three Olympics in three different sports.
The latest was in Rio's olympic in  2016 in the roding kayak  branch .
Pascal, a mother of two daughters,
a lecturer and writer occupying each time
Renewing her audience and passing it between laughter and tears,
Empowers and demonstrates that there is nothing that stand infront of your will.   

Her Inspiring and amazed  life story, 
demonstrates in practice how to deal with limitations
And situations of stress , while taking responsibility,
coping with changes, self-fulfillment and excellence.

Duration: 1 hour
Technical requirements: Madonna or mobile microphone
                         Projector and barco + amplification
                       a  Stand for your laptop
                         A bar stool or a high chair
ABOUT THE SPEAKER
Pascale Bercovitch is a leading motivational speaker for corporate audiences for the last 12 years, supporting them emphasize their strengths and cope with uncertainty and challenges. More than half a million were already inspired by her powerful and entertaining speeches around the world. She is known as "a natural born speaker who makes you laugh and cry and has the power of changing forever your perspective of life".
Pascale speaks from experience. Aged 17 on her way to high school, she lost both her legs in a terrible train accident. To most this would be a great detriment, but to Pascale it was the challenge to a better life. She decided to become a serial dreamer. 
Pascale is holding a Guiness Record being the only Olympic athlete who participated in 3 Olympic Games in 3 different sports. In 2016 in Rio, Pascale ended 8th in Kayak, in 2012, she ended 6th in Handbiking at the London Paralympics and was ranked 4th  at the Climbing World Championship. In 2008 in Beijing, she ended 8th. 
Pascale is a TV personality and a model, being over the years one of the most successful Israeli athlete. Pascale is a wife to Oz and a mother to Eden and Mica. Based in Tel-Aviv, she is an international speaker and a best-seller writer with over 700  copies sold world-wide. Today at 49, she is writing a new book and training for Gold in Kayak at the next Paralympics in Tokyo 2020.